About Us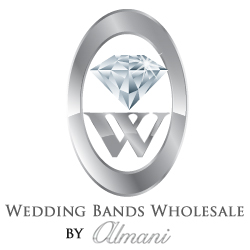 Wedding Bands Wholesale ™
Located in the heart of New York City's Diamond Jewelry District, Wedding Bands Wholesale's esteemed company is considered one of the premier online retailers of diamonds and fine jewelry.
With over 40 years of experience, Wedding Bands Wholesale is dedicated to achieving the highest standards in customer service, quality and design, and we have become a highly distinguished company through hard work and advanced expertise. Wedding Bands Wholesale specializes in designing and creating gold and platinum wedding bands, diamond engagement rings, and diamond wedding bands from start to finish from our own on-site manufacturing facilities.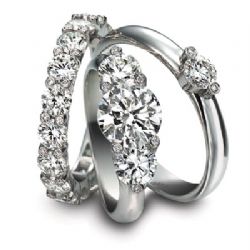 Our manufacturing facilities utilize only the finest equipment, employing the industry's leading craftsmen and advanced technology to maximize efficiency and quality of our manufacturing department. Our craftsmen are talented and proficient in turning raw materials such as gold and loose diamonds into works of timeless art, and like our equipment and craftsmen, Wedding Bands Wholesale only selects premium diamond qualities and metals to craft truly extraordinary rings.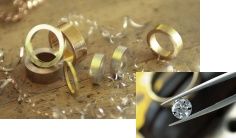 At WeddingBandsWholesale.com you will discover an expansive selection of spectacular diamond and fine jewelry of superior quality and d
esign for a fraction of the cost of other online or in-store retail prices. We create each ring for our clients as they order them rather than merely shipping pre-made, catalogued rings. This enables
Wedding Bands
Wholesale and our customers a mutual control over pricing, design and quality.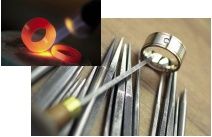 Wedding Bands Wholesale has formed a well established company over the years by offering our clients an innovative and uncomplicated method to purchase beautiful diamonds and fine jewelry at unbelievably low wholesale prices. We combine expert knowledge and experience with easy to use online tools that give customers the control and the confidence in finding their perfect ring.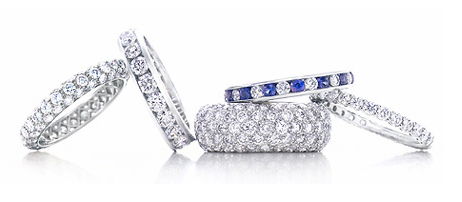 We only use independently certified diamonds from the world's most trusted diamond grading labs, and our expertly trained craftsmen and service representatives are devoted to providing our clients with an enjoyable and informed shopping experience. In addition, our company's website provides easy to read, in-depth education on diamonds and jewelry above and beyond the "four C's" to inform clients on the characteristics and standards that determine a diamond's quality and worth.

Our clients' satisfaction is the number one priority at Wedding Bands Wholesale , and it is our greatest pleasure to ensure that all of our customers have the best possible experience while shopping for their wedding rings and diamond engagement rings.
We enjoy hearing that a client has received their rings in a manner that both meets and exceeds their expectations as an online buyer. We understand there is an abundance of options in the jewelry market, and we take extra pride in knowing that we are able to serve our clients the best.

If there are any suggestions or comments on any part of your Wedding Bands Wholesale experience that you would like to express, feel free to leave a testimonial on our web page or contact us directly via phone, fax or email. Customer feedback is always appreciated and encouraged.