Baking Soda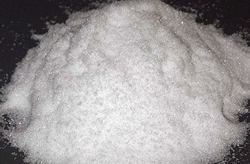 Regardless of the type of wedding or engagement ring you have, whether it is a diamond eternity wedding band or a solitaire ring, you feel best about it when it is clean and sparkling, ready to catch any ray of light directed its way. However, many of the tasks women perform in their daily lives lead their rings to look dull, tarnished, and lackluster. Taking your ring to a jeweler for cleaning will perk it right up, but if you didn't purchase your ring at that specific jeweler, you may have to pay a fee to have it cleaned. Plus, depending on how busy the jeweler is, you could be without your ring for as long as a few weeks. Luckily there are simple and inexpensive ways to clean your ring using products that you probably already have in a drawer or cabinet.
Dish Washing Soap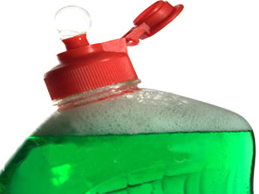 If your ring gets lotion or other grimy things on it frequently, this may be the best option for you. Make a solution using three parts water for one part soap. With a soft-bristled toothbrush, scrub the solution all over your ring. Make sure you get the hard to reach areas where the lotion can get stuck. If your ring is really filthy, you can let it sit in this soap solution for a few hours; however, if it looks good to you after this initial cleaning, dry it off and you're ready to go!
Vodka
While this might seem a little unusual, soaking your diamond ring in vodka will give it a beautiful shine and gloss. Let our ring soak for about 30 minutes, rinse it off with warm water, and then dry it either with a cloth that won't leave lint or a hair dryer held from 6 to 8 inches away. This will ensure that you don't leave any water spots on the metal of your ring.
A wedding band or engagement ring is a symbol of your marriage. For this reason (and because it was probably expensive), you are going to want to take care of it. If the above cleaning strategies seem a little too intensive, you can always just let your ring soak in four parts water and one part ammonia for no more than 10 minutes once a week. This is an awesome way to care for your ring in a simple yet effective way throughout your life.