It is well recognized today that women begin planning their wedding before they have even had an enchanting engagement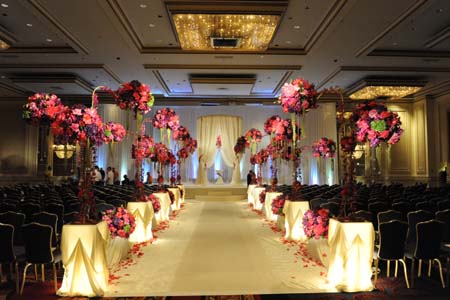 ring bestowed upon them. No detail is left unexplored! From the impeccable music to the irreplaceable man of her dreams, many women are meticulous about their day. The goal of having the perfect engagement ripen into an unforgettable wedding day is one that never changes. The Fashion of the celebration is always evolving! While the basics tend to stay the same, those oh-so precious details transition over time. Whether you consider yourself a novice, chic, classic, or are just looking to expand your current fashion wisdom beyond the horizons, this list of dashing trends is sure to enhance your already vivid dreams!
~Diamonds All Around ~
Diamonds all the way around the engagement ring are very popular right now. They pair exquisitely with diamond eternity bands! This is the most well-known option of our trending now engagement rings. They are fit for everyday day elegance whether your style is classic or you crave shock value!
~Elaborately Raised Settings~
These particular styles are a fun way to add some spice to your already beautiful ring! With these intricately raised settings, you can hoist your ring up on a plethora of platforms! Diamond bows are stunning, to say the least!
~Twirled Bands~
If you're looking for some extra flair, we suggest opting for a twisted engagement band! You may select diamonds, yellow gold, white gold, or platinum or mix the two. All of these options provides for a completely unique and glamorous look! You are sure to be the bell of every ball while wearing one of these intricate bands!
You are officially in the know in what is trending now!